Today we spent the afternoon in Winslow, AZ. We have actually been in the area for a couple of days, but the weather has kept us inside for much of it, so when the wind died down and the sun came out, we were happy to get out of the Bigfoot for a while.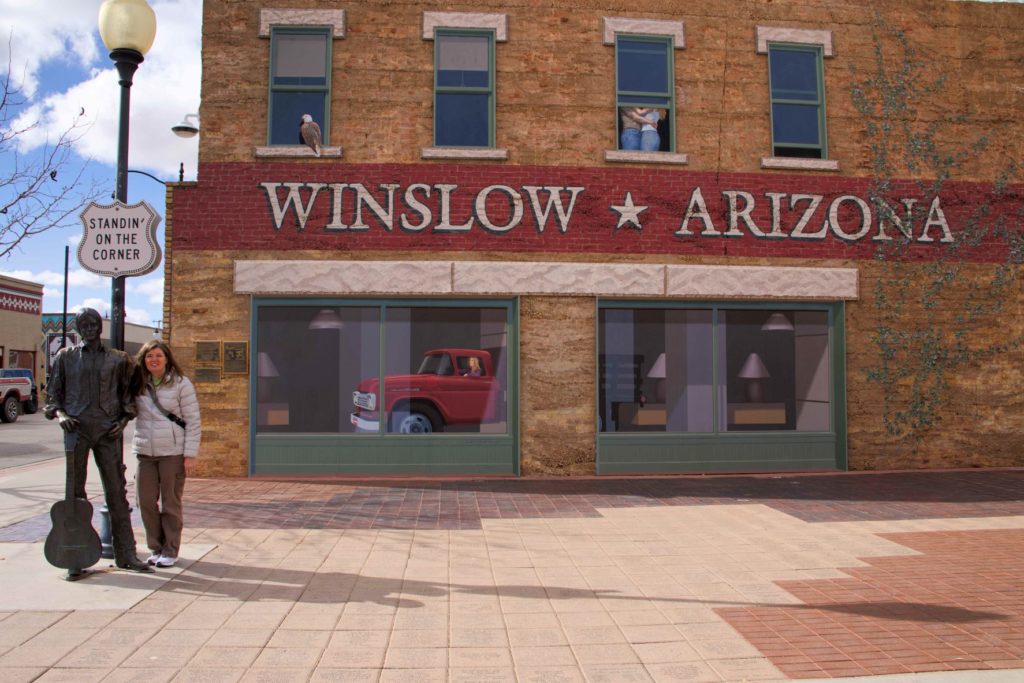 The first thing we had to do was head to the corner.  Yes, there is an actual corner – Standin' on the Corner Park – complete with statues, a mural, and a flatbed Ford in honor of the Eagles hit.  Heather has been singing Take it Easy in her head since we started planning a visit here weeks ago, so as cheesy as it may be, the corner stop was a must-do.  It is located right along historic Route 66, so we also got to see some of that along the way.  We took our obligatory photos and went about our business.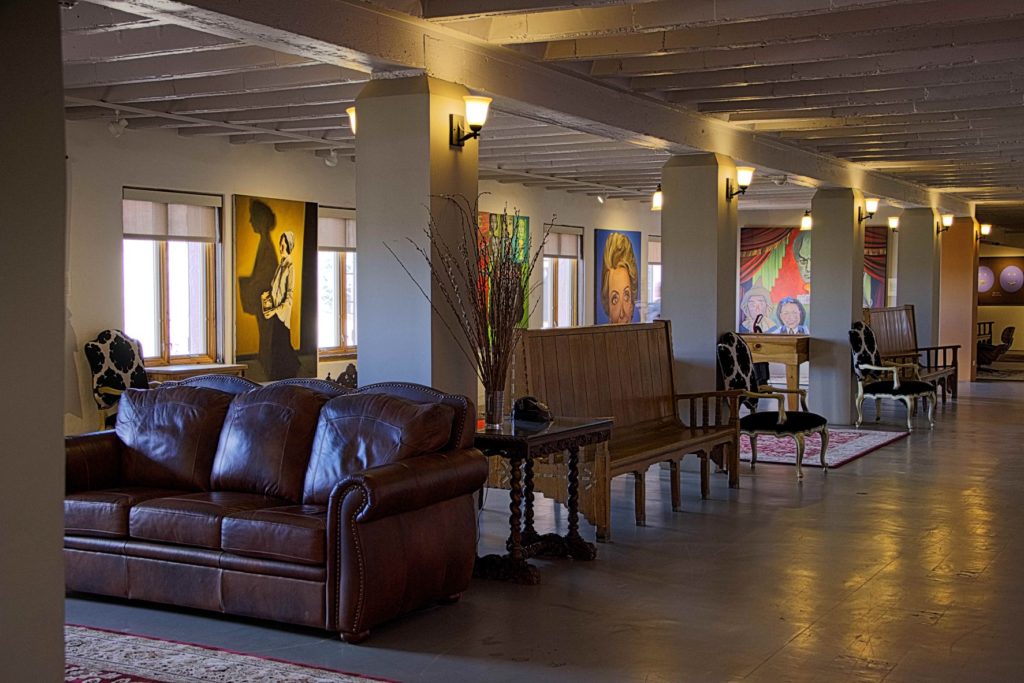 The highlight of our visit was definitely La Posada Hotel. It was just a short walk down Route 66 from the Standin' on the Corner Park, and hadn't really been on our radar, but a local told us it is a must-see. We had the time, so we decided to find out what it is all about. We both agree that while it is not the fanciest hotel we have ever visited, it is absolutely the most intriguing! La Posada opened in 1930 along the Santa Fe Railway and remained open for 27 years. It narrowly escaped demolition several times, until the current owner took over in 1997 and saved it, while also beginning to bring it back to life. While many of the furniture pieces in the hotel are not original, they are all appropriate to the original style and time period. In addition, Tina Mion, one of the owners, is a renowned artist and her artwork is displayed throughout the space. There is even a dedicated art museum featuring her work that is free to visit. We spent over an hour browsing through the halls and museum enjoying the decoration and the art. Heather especially enjoyed spending some time reading the artist's description of the art pieces. There were so many communal spaces throughout the hotel and each was decorated exquisitely while also feeling very warm and inviting. It would be so nice to bring a book and relax in one of the cushy chairs for an afternoon.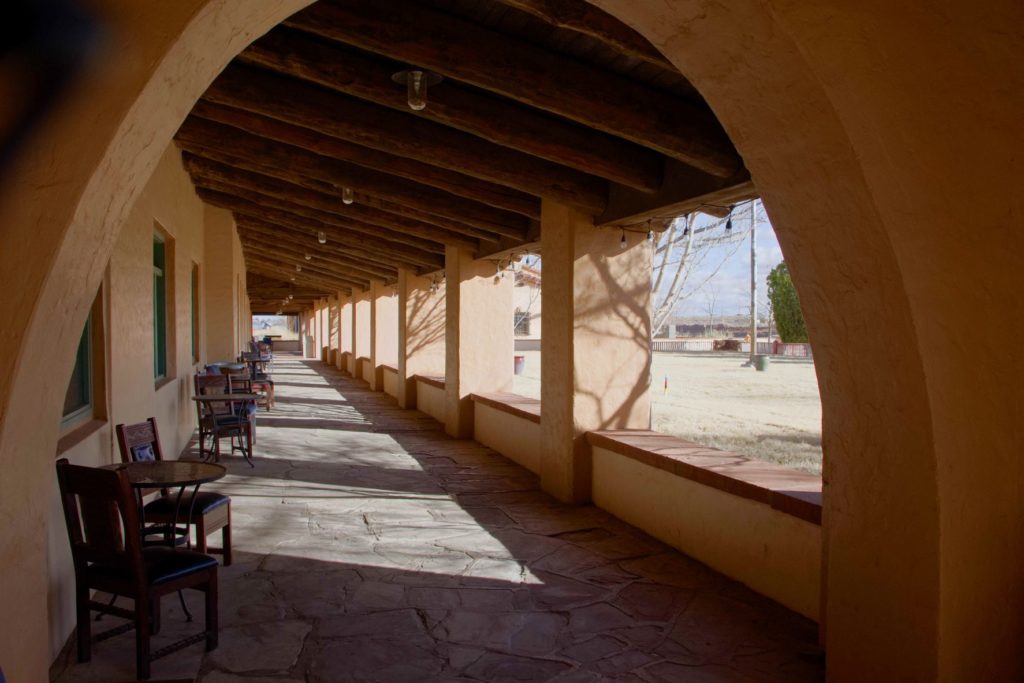 All around the outside of La Posada are various gardens that we can imagine would be beautiful in the spring and summer. Even in the brown of winter, they were still places we would enjoy spending time. And the coolest part of the outdoor area of La Posada, is that it has its own Amtrak depot right outside its doors. Two passenger trains stop here per day, along with a slew of freight trains that pass through regularly. How cool would it be to hop on a train to come visit this gem of a hotel? Heather has already started hinting that this would be a great milestone anniversary or birthday trip at some point!
We are continually amazed that some of our favorite visits are to places that we never even knew existed until we stumbled along them in our travels! Having time to venture off the beaten path can lead to some amazing finds!
Until next time!